Submitted by

Linda Divišová

on Jun 18,2016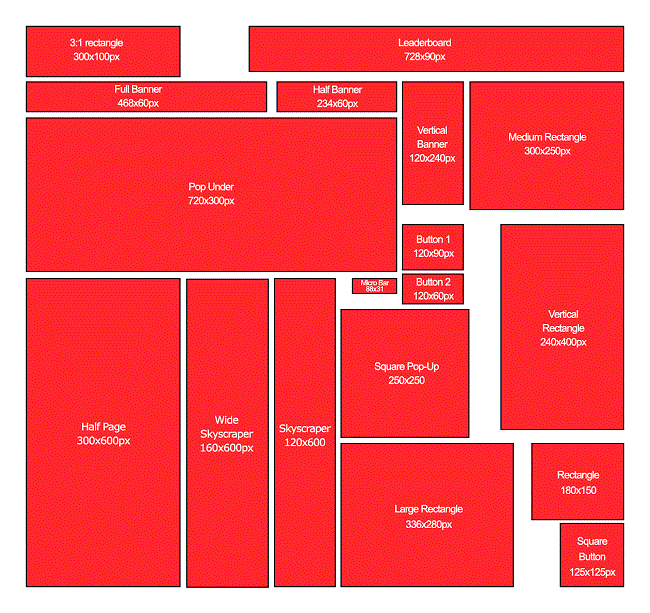 (http://www.digitalandwise.com/)
All you need to know about banner ads and other forms of online marketing.
The set of methodologies and tools used for promoting products or services on the internet is known as online marketing. It includes search engine marketing, social media marketing, banner ads and more.
While surfing the net, we quite frequently come across rectangular banner ads popping out on the corner of web pages. These banner ads are nothing but a form of online advertising to catch the eye of internet users. These banner ads delivered by an advertisement server are embedded into a web page with the primary aim of attracting traffic to the website of advertisers, as when users click on them, they are directed to the advertiser's website. Banner ads are also known as display advertising, as it often contains images or videos apart from texts, depending on whether the ad is static or animated and the technology used to make the ads. Banner ads on web pages are one of the most common forms of online advertising as it delivers promotional marketing messages to consumers in the easiest way possible, and it is hard to ignore.
How banner ads work?
The primary purpose of banner ads is to generate traffic to the website linked to the ad, increase brand awareness and notify users about the launch of a new product. Banners are placed on websites that generate a lot of traffic and targets the same audience as that of the banner ads.
Frequently used banner ad sizes
Most commonly found banner ads on the internet are rectangular shaped, and there are some standards too. The Interactive Advertising Bureau or IAB, which is made up of more than 500 leading technology and media companies, is the chief authorized agency that has set standards for online advertising and banner ads. They are responsible for selling more than 80 percent of the online advertisements. Rectangular shaped wider banner ads are more effective than taller ones because of its reader-friendly format. Wider size allows readers to comfortably read more texts in one glance than narrower ads. According to the IAB, the most effective sizes for banners are 300x250 rectangle, 336x280 rectangle and 728x90 leader-board on desktops and 320x100 on mobile devices.
Measuring the effectiveness of banner ads
The effectiveness of a banner can be measured easily, unlike the traditional ads which is a big advantage of online marketing. Click-through rate is the indicator of the effectiveness of banner ads. It is calculated by dividing the number of times users clicked the ad by the number of times the particular ad was displayed. For instance, a click-through rate of 10 percent means that users have clicked the ad ten times out of the 100 times that it was displayed. In other words, the higher the click-through rate, the more effective the banner ad is.
How to make a banner ad
There are various tools such as 123-banner, Google Display Network and many others that are available online, which can be used to make simple banner ads. Most of these tools offer banner creation service, free of cost. However, you will be charged to get access to some of the premium services.
Advertising the banner ads
Once your banner ad is created, you will need web space to make use of it. For this you will need to purchase ad space on websites. Most people, instead of getting in touch with website and blog owners and negotiating with them choose to take the help of an advertising network to distribute their banners. These advertising networks have a set of standards and your banners must conform to all their regulations.
How to effectively make use of banner ads
Whether you hire an advertising network to design your banner ads or if you do it on your own, there are a few tips that you must take into account to make sure that your ads are powerful, to grab maximum eyeballs. Here are a few tips that will help you in making banner ads that attract the attention of consumers:
1. Keep the standard size which proved to be most successful for banner ads.
2. Make sure that your banner ad has a clearly defined frame.
3. To increase the click-through rate, insert buttons on the lower right side and keep it consistent throughout.
4. Ensure that your banner ad stands out from the background website.
5. Introduce a sense of urgency as it encourages people to click on it.
6. Convey a clear message so that the readers are not confused.
7. Make sure that the logo of the company is displayed prominently in the banner ad.
8. Keep the design of the banner ads simple as there is not enough space to experiment.
9. Ensure that any visuals used are relevant to your company.
10. Make sure that the colors used are consistent throughout.
Affiliate Marketing
Affiliate Marketing is the type of marketing wherein a company sells its products by signing up individuals or companies, also known as affiliates who market the company's products for a commission. Even individuals can involve themselves in affiliate marketing by getting the unique tracking link simply by signing up for the program. By using the tracking link, you can write about the product and get a small commission whenever the readers buy anything.
PPC Campaign
PPC or Pay-per-click is a type of online marketing campaign wherein advertisers pay a small fee each time their ad is clicked. It is a way of purchasing visits to the site instead of earning it organically. Search Engine Advertising is one form of PPC where advertisers bid for placement of their ads in search engine's sponsored links when someone types in a keyword associated with their business offering.
Real-Time Bidding (RTB)
RTB or Real-time Bidding is nothing but the purchasing and selling of ad impressions through auctions that occur real-time while the web page loads. With real-time bidding, buyers no longer have to work directly with ad networks and publishers to negotiate prices.