What is A/B Email Testing?
Creating an effective email can be tricky. It can take a lot of time to send out different looking emails to your customers to see which is most effective. That's why Incomaker offers A/B testing. The advantage? Now with just one click, A/B testing allows you to send different versions of a particular email to see which performs the best.
How to use A/B Email Testing
To access A/B testing, start by creating an email and choosing your template. Once you have arrived to the email editor, click the Add A/B test button and select Add Test A.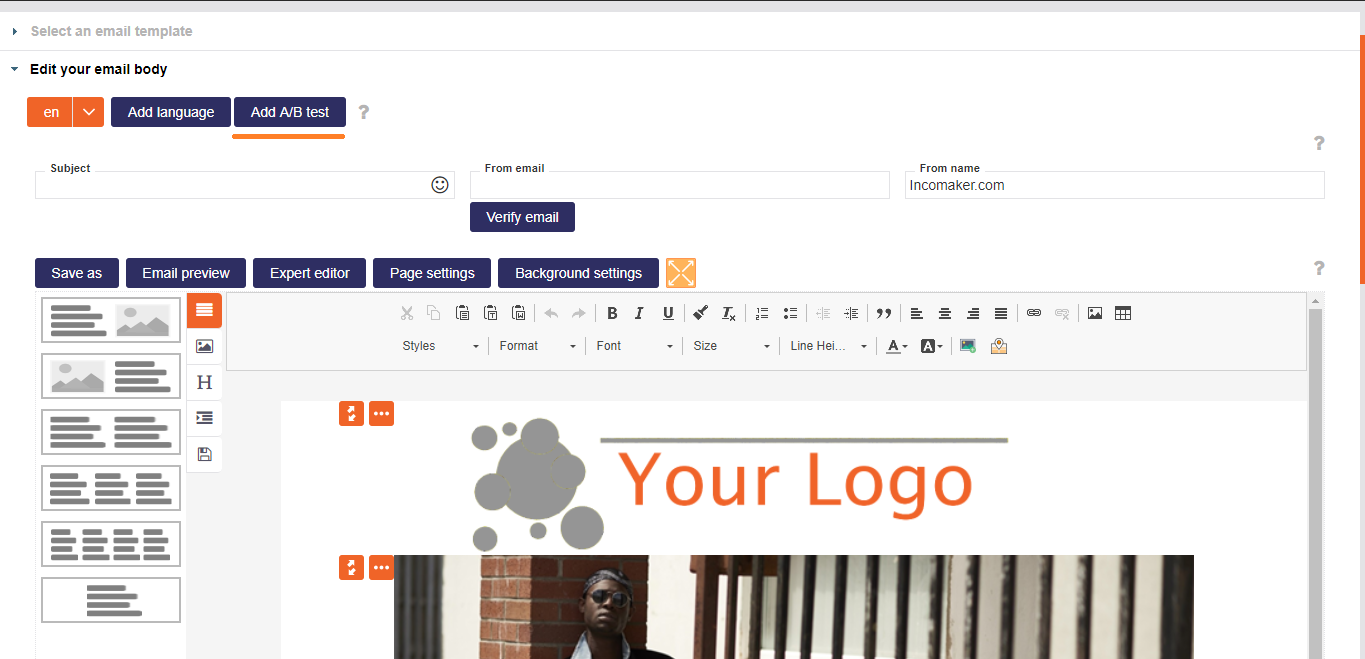 You've now started the A/B function. Notice that your original email has been copied as Test Email B. Any changes you make in Test Email B will not be shown in Test Email A. Thus you can change whatever you'd like in Test Email B to see how it performs compared to Test Email A. Both emails will have the same subject. Once you have chosen which of your contacts to send your email to, the email labeled A will then be sent to a random 70% of your chosen contacts while your email labeled B will be sent to the remaining 30%. You can compare the results of the emails to each other in Incomaker Analytics.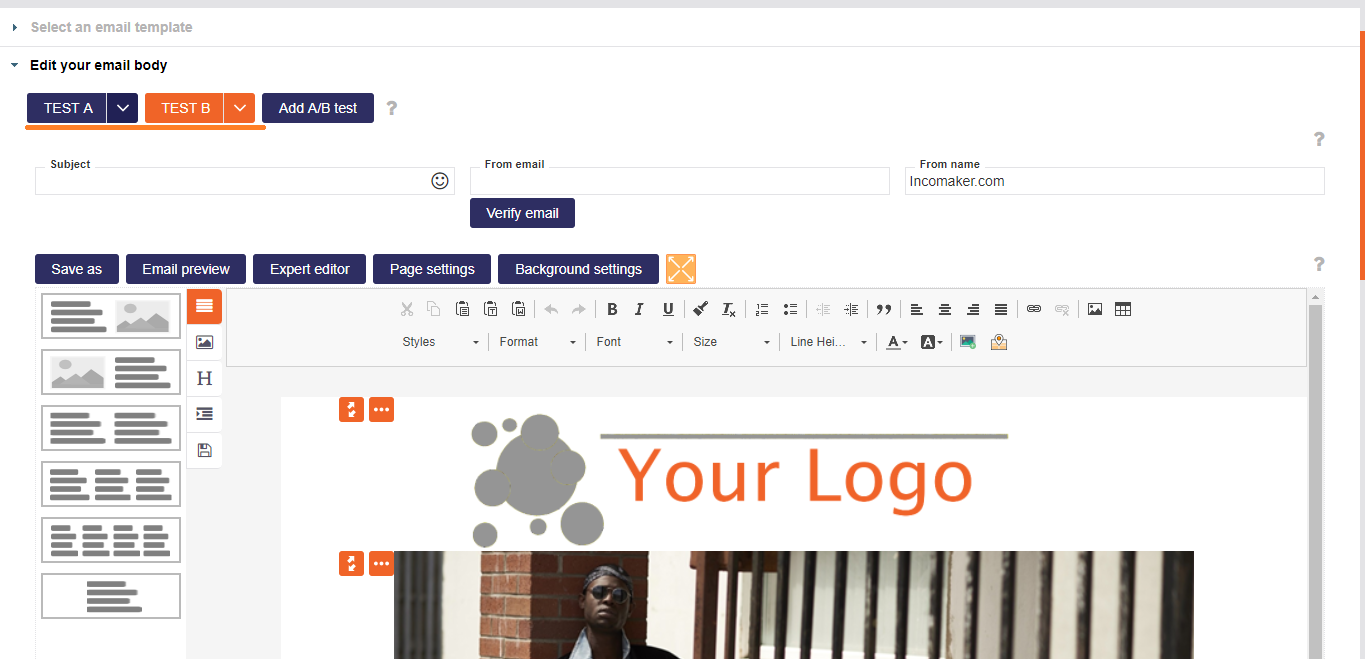 How many emails can I test at one time?
You can test as many emails as you'd like, but remember to put an email you know works as Email A because it will always be sent to a majority of your contacts.
Will my customers know which email version they are receiving?
No, your customers will not know which email version they are receiving. Only you can see which version they receive so you can figure out which emails are working best for you company.