Marketing automation is a great thing that saves you a lot of time. Incomaker can create emails that look like the marketer prepared them by hand and contain products chosen to be of interest to the specific customer the email is intended for. But what about the subject line? We're not going to send emails with the same subject line over and over again!
What about it?
You create an arbitrarily long list of items, add them to the library, and Incomaker chooses from them before sending them out. A simple solution to make every mail look like it was handwritten.
Create a list of items
Open General Settings and the Email Settings tab.

Click the Add Item button, replace the Title label with the item you want and click outside the item box. You don't need to save anything, it will be saved automatically.

Setting up a campaign item library
Open any automated campaign (smart campaign, abandoned cart) in which you want to use the item library. Click on the Item Library button. A dialog box will open where you select the items you want to use for this particular campaign and confirm with OK.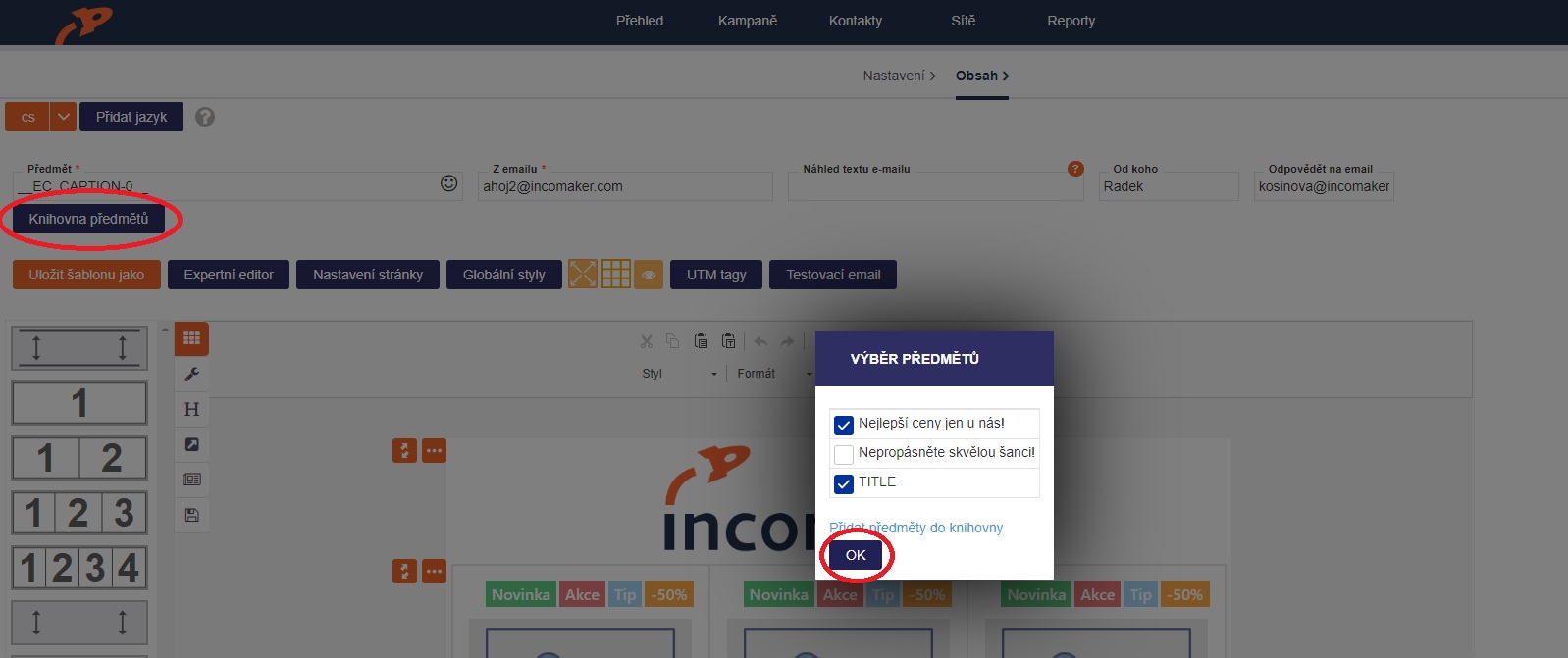 You can see that the item library is active as follows:

Saving and editing
To save your settings, click Finish in the campaign. If you want to edit or cancel the item library, simply click the Item Library button again.