In order for emails from Incomaker to come from your domain correctly, you need to set up so-called DNS records. DNS is a kind of phone book of the Internet, and with the corresponding records - in simple terms - you grant Incomaker the permission to send mail on behalf of your domain.
Start by opening the DNS Settings in the Campaigns section.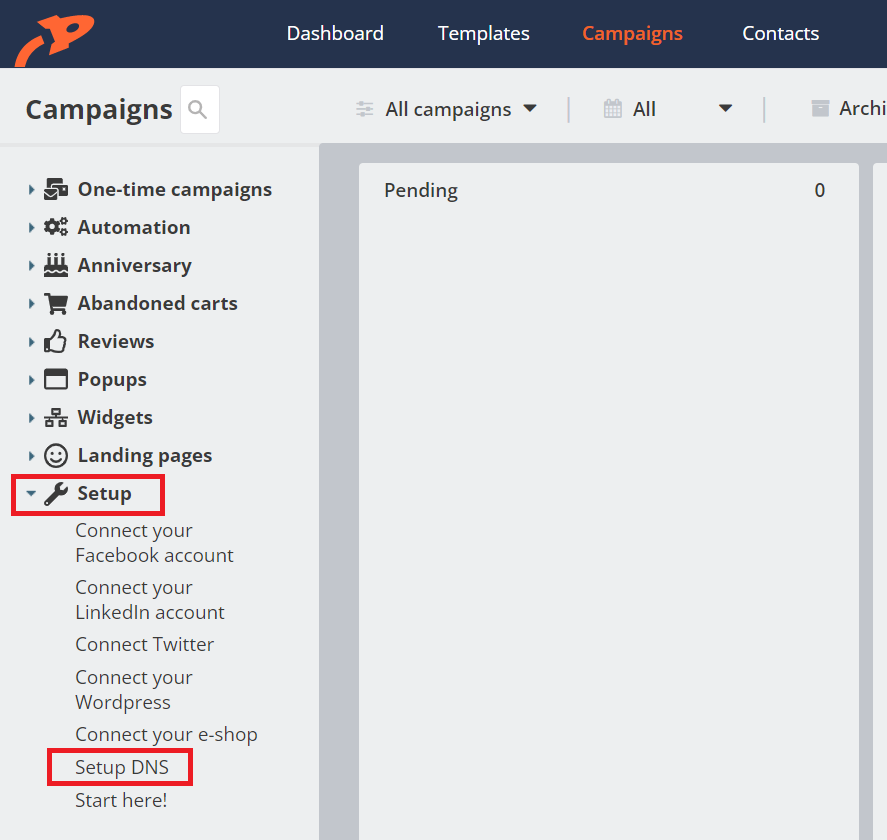 A dialog box will open that provides you with the values that you should enter in your provider's domain settings. If you are unsure, please contact your IT specialist or our support team.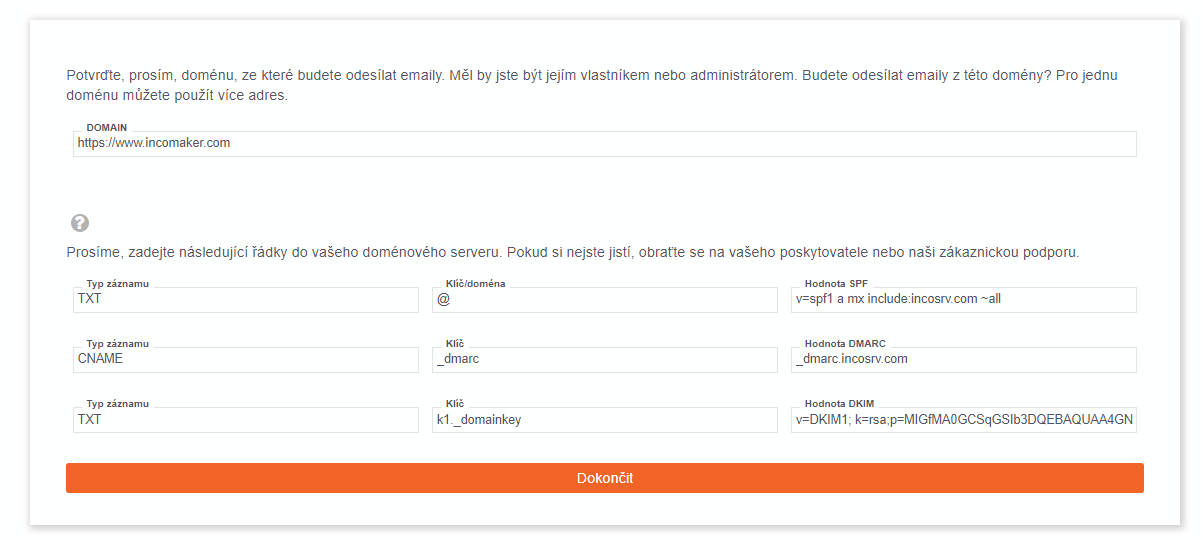 SPF
We insert the SPF into the TXT record of the domain. The specific form and field names vary slightly from provider to provider. For example, the Hostname (or equivalent) field is left blank for some providers, for others a special character is inserted, such as @, etc.

DKIM
DKIM is inserted into the TXT record of the domain and its form is as follows:
DMARC
DMARC inserts either the value offered by Incomaker into the CNAME record or your own value into the TXT.