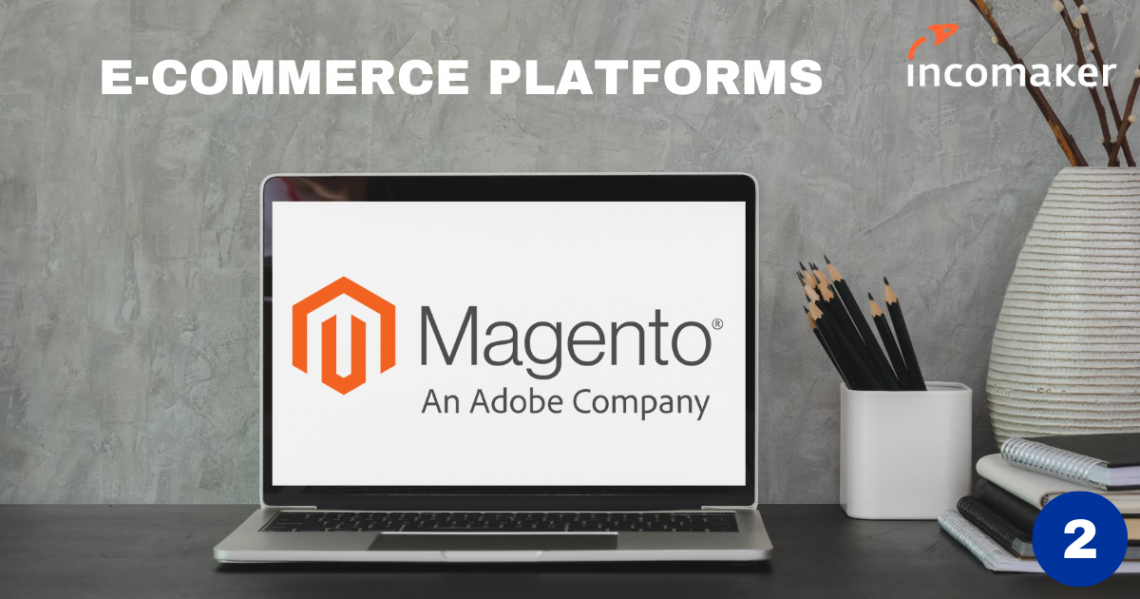 Incomaker works well with a wide variety of e-commerce platforms. It gets data from the e-shops, analyzes them, automates marketing campaigns, targets end-customers with specific offers, etc., to bring more sales to their owners.
In this series, we present you some of the platforms (both global and local ones) that you can build your e-shop upon that work with Incomaker well.
Medium or large company? Choose Magento to create your e-shop. Magento is an open-source e-commerce platform written in PHP. Its strong point : its scalability. It allows you to create large product catalogues, but also to manage high traffic on your site and numerous sales. Magento was recently bought by the powerful Adobe group.
Magento is ranked 8th in the top 10 eCommerce platforms used by companies with over 154,550 eCommerce companies using it. It is especially used in the US, UK, Germany and Netherlands.