Address customers with professional-looking emails. Automatically
No more hassle
Let artificial intelligence prepare your e-mail campaign; from content to the audience. Or you can set up everything by hand – much faster than ever before.
Personalized content is a piece of cake
A lack of content is a typical reason why companies struggle with their email marketing. With Incomaker you can write it yourself or leave it to our artificial intelligence. It will generate messages automatically from your data. Everyone gets their personalized content that looks just like a human wrote it.
You can choose a template or design it yourself using the handy drag & drop editor to create content that will look perfect on any device.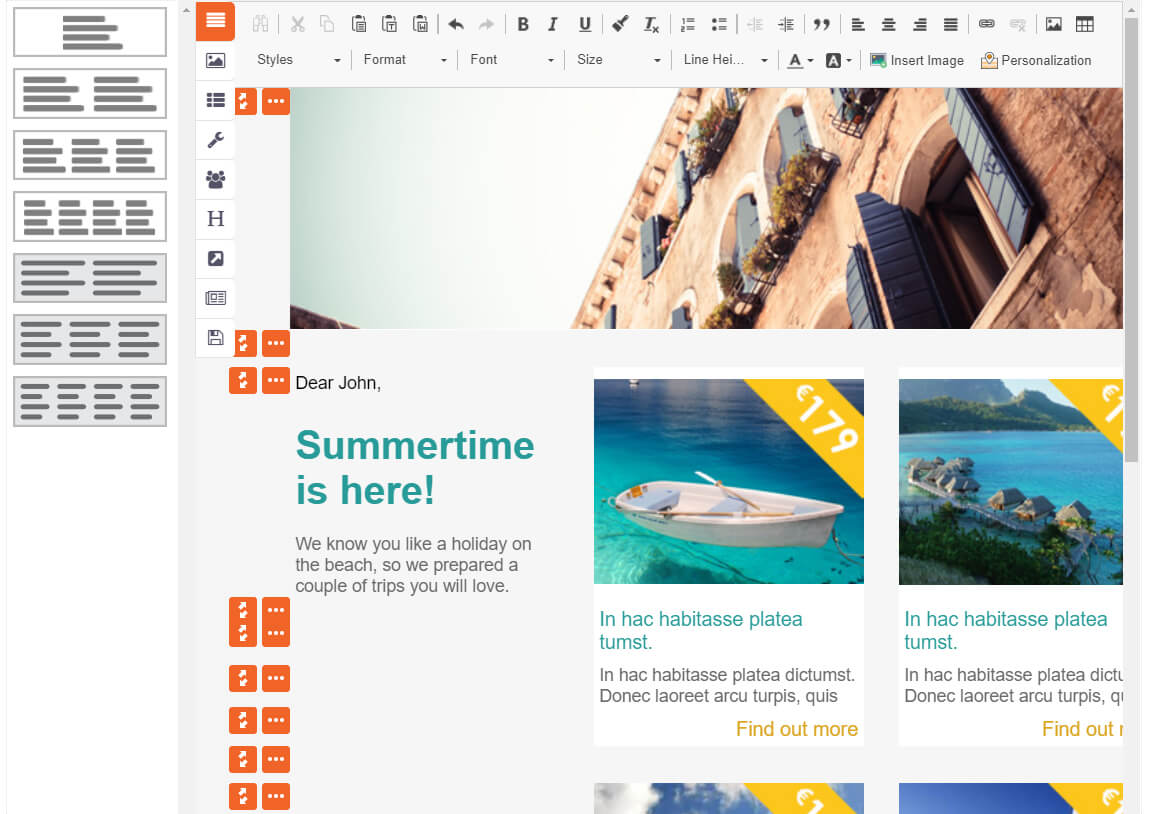 Twice as many clicks
Thanks to high relevance, intelligent personalization doubles the click-rate.
Zero human work
Artificial intelligence can replace human work. Save workforce capacities for creative and strategic tasks.
Highest ROI
According to research, well-managed emailing is the strategy with the highest cost-benefit ratio.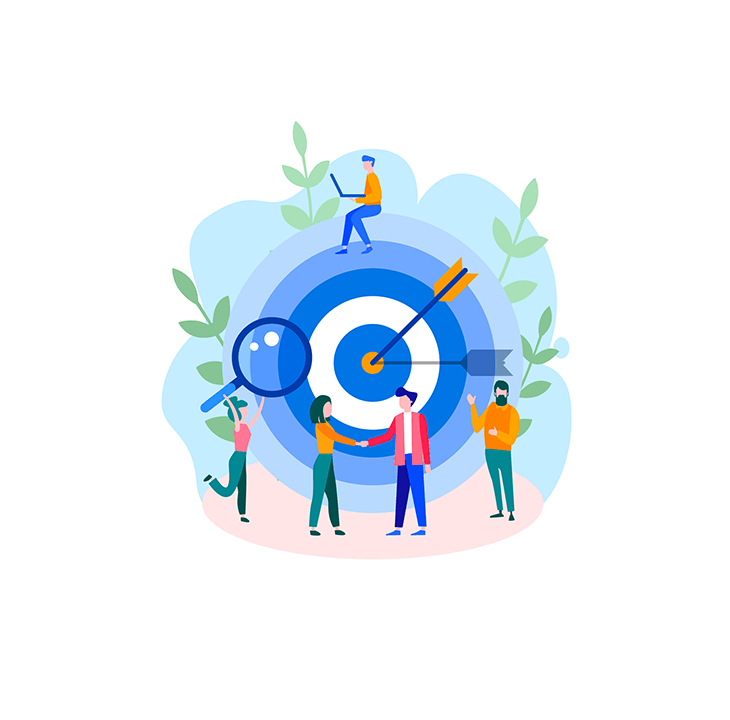 Target the right audience
Delivering the right offer to the right people at the right time is the Holy Grail of marketing. Let Incomaker's artificial intelligence do it for you.
Or you can manually pick the desired contacts or tags to address. Import the contacts from your website, CRM, e-shop, blog, or simply upload them from a database. Incomaker can also collect them automatically.
E-mails from Incomaker to spam?
NO WAY!
These days it is almost impossible to send a mass mailing from a small provider or even from a regular email account. Spam is a big issue, and email service providers take it seriously. We never promise to deliver 100%. No one can.
Our delivery rates are well above the industry averages.
To verified addresses, we deliver more than 99% of emails on average.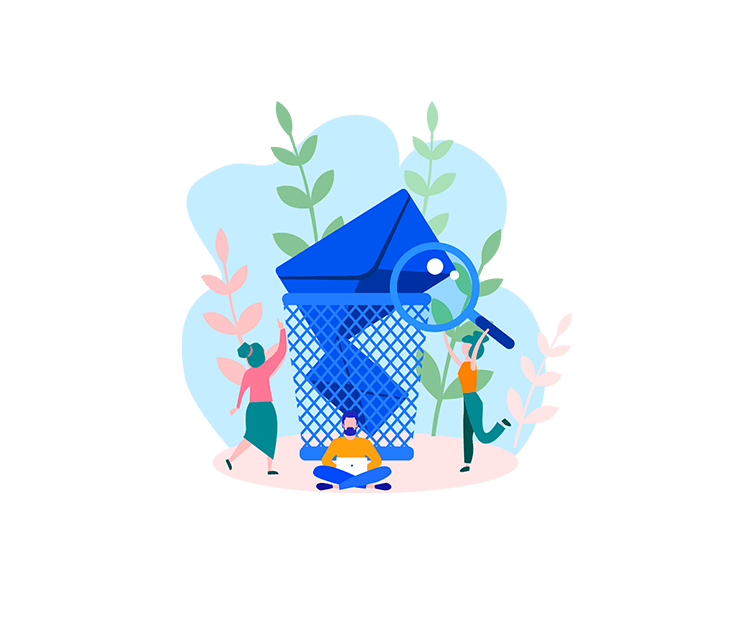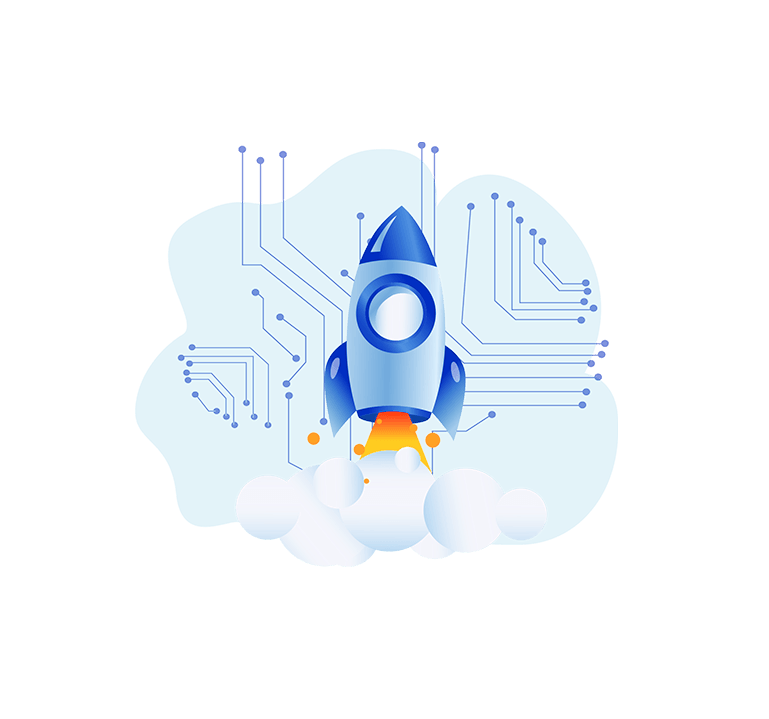 Put the campaign on autopilot
Start it manually or plan for any time in the future. Incomaker can optimize your send time to reach your customer just in time for them to open their mailboxes.
Next set up a follow-up campaign for the contacts who opened the email. Or for those who didn't. You can set up an email sequence for new registrations or choose any other automation scenario from our library.
Don't miss anything!
Subscribe to our newsletter.
The power of multichannel marketing
Create campaigns that combine many channels. Consider SMS, Viber, Facebook audiences, or social networks. Incomaker can add them into your marketing mix as quickly as emails.
Or you can post into your blog and leave Incomaker to generate an email, Facebook, Twitter, LinkedIn, Instagram post, or SMS notification from your content automatically.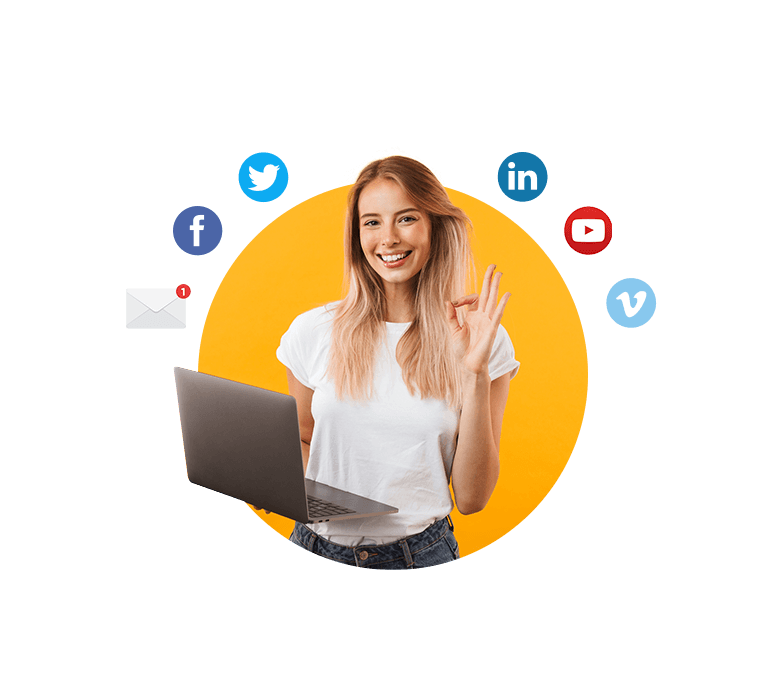 A/B/X testing
Verify what works, evaluate the results, and continually improve your campaigns.
Double opt-in out-of-the-box
No hassle with double opt-in or subscriptions and unsubscriptions. No developer needed!
Collaborate
Collaborate on the campaign with other team members, share content, log approvals, and more.
Make awesome email marketing together