Intelligent campaign is a unique feature of Incomaker that monitors users' behavior at your e-shop and - using artificial intelligence - it automatically generates personalized offers. It sends them by email and through other channels. Every customer gets individual product offers that are relevant to their interests. Additional content could be automatically added to the product recommendations. E.g., related articles that increase the open rate and click rate of the campaign.
Intelligent campaign setup
In Campaigns, click on Intelligent campaign to start a setup wizard.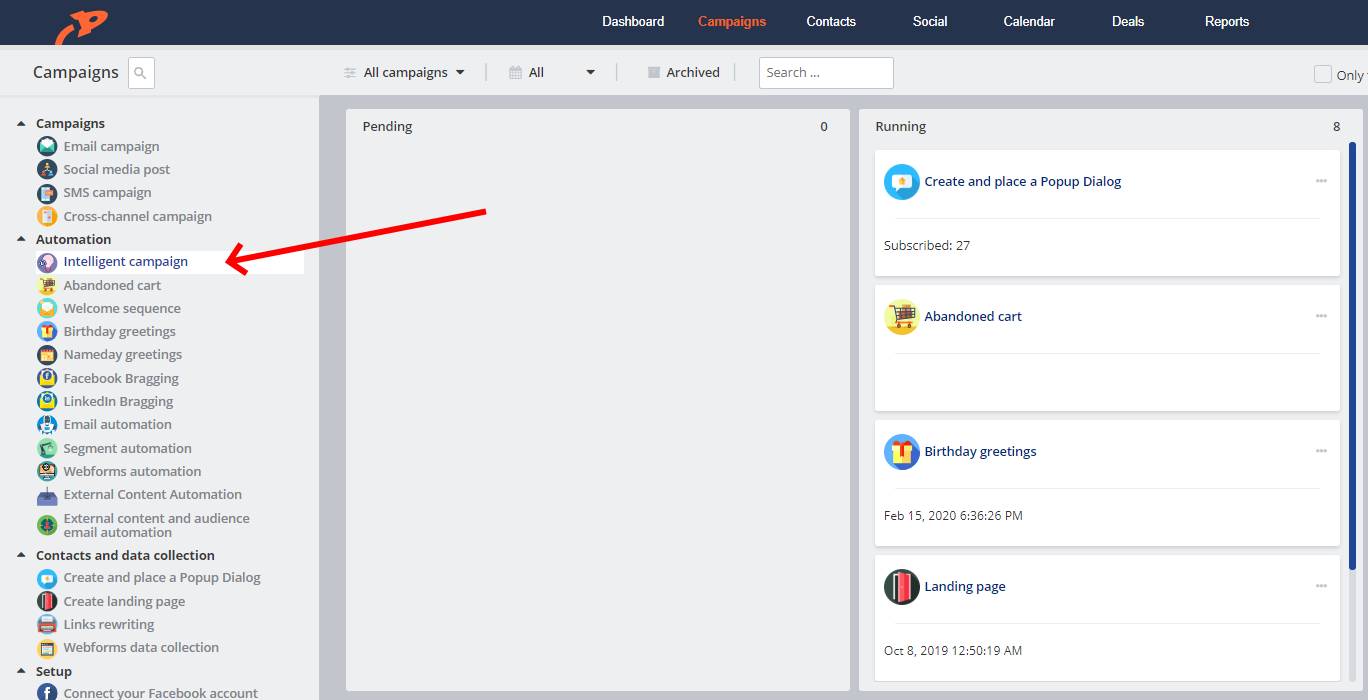 Name and time
In the first step, set the name of the campaign and the time when it should start. You can even create multiple intelligent campaigns with various titles that will begin at different times, and that will target a different audience.
Audience
If you do not modify the Audience, all customers registered in your e-shop will receive the emails (except the unsubscribed, of course).
You can nevertheless narrow the audience down and choose just the segments or select the audience based on various demographic, geographic, behavioral, or many other characteristics like past activity, purchases, etc. Click on Audience and select the appropriate segments the same way as you work with them in other parts of the system.
Template
Select a template. If you do not select any, you can build it from scratch. In most cases, however, it is easier to start with an existing template and edit it. Click Next, and you'll be in the editor where you can edit the template just like any other email. There are placeholder fields in the text that will be replaced by specific product names and images, etc. Of course, you can edit or move them as needed.
If you're satisfied, click Finish at the bottom to make your campaign active. Don't be afraid to activate your campaign; you can always come back and change it later.
Advanced settings
The central part of the template is Dynamic Content widget. You can modify it, or you can even add multiple such widgets. E.g., you can send articles on topics related to the products offered.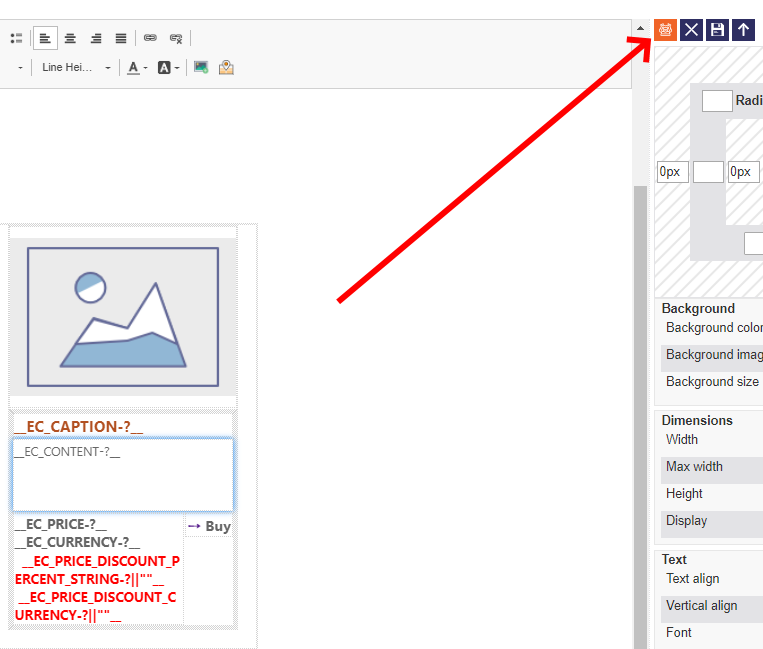 In the Dynamic Content dialog, you can set how many items (products) you want to appear in the mail, or you can edit the product selection criteria. You can add multiple Dynamic Content widgets into your template and your email can look e.g. like it first contains a selection of news (News in the offer), followed by an article from your blog (Smart article recommendations) on the related topic and finally an offer of several products relevant to the customer (Smart Product Recommendations).