Features
Incomaker helps leveraging
Facebook and other social media
pay-per-click campaigns
blogs public relations
personalized emailing
segmentation
product-listing ads
SMSs
price comparators
video
remarketing
Suggestions

Suggestions for your marketing effort on a single spot. Incomaker collects data, analyzes, suggests and prepares future campaigns. You just confirm, Incomaker makes the work. Results of running and completed campaigns.

Sign up, it's free
Customers

All information about your customers on the same place. See what your customers do, how you communicate with them, what is their behavior. Segment users and focus your marketing effort.

I'm interested
Communities

Communicate efficiently with your social communities. Post into multiple social media profiles. Monitor what customers write about you and about your competitors. Observe you rivals.

Sign up, it's free
Events

Don't miss any event that could be important for your business, in your country, in your industry. Incomaker will always let you know. See which campaigns and actions are planned and which are currently running.

Let me try
Reports

See all information and figures you need. How your sales grow? What are your products that perform best? Which of your webpages are the most popular? Which customers should be your VIPs

I'm interested
Supported technologies
---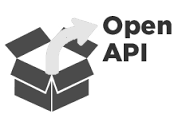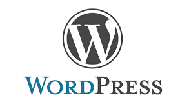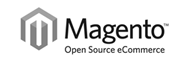 Incomaker supports plug and play integration with most popular ecommerce platforms. You can just easily download and install incomaker plugin into your eshop and the connection between your Incomaker account and your eshop will be established.

Currently we support Magento, OpenCart, Woocommerce and Prestashop plugins. You can download the modules by picking correct platform to the left. Don't be sad in case your platform is not listed here. You can still use Incomaker easily by either manually importing your business data or just using Incomaker standalone.
Using something different? Not sure? Please, let us know the URL of your website(e.g. www.example.com). We will check if we can Integrate your platform and contact you by email.
Pricing
FREE

Yes, Incomaker intelligence is available for everyone at no cost. And will be. No promotion, no temporary offer..
We charge for particular campaigns if you decide to let Incomaker manage them for you. You will always confirm the costs beforehand. No risk, no hidden costs, no unpleasant surprises.
I'm interested