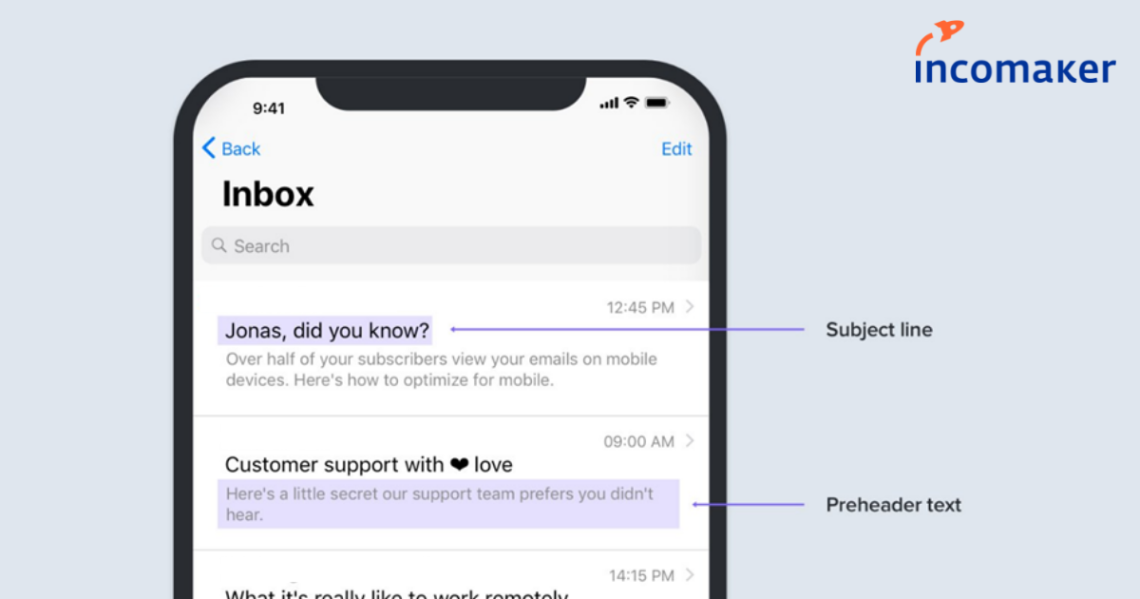 Do you know pre-header text ? Pre-headers text is the text that comes after the subject line when an email is posted to your inbox. Sometimes and like a constantly neglected but competent younger brother, the pre-header text has been overshadowed by the subject line for too long. However, it is very useful, It is often used to:
- Give your recipient a taste of what's in the body of your email.
- Include essential information you don't want them to miss.
- Include useful brand details, such as the shop address.
According to a 2019 study, more than 293 billion emails were sent (excluding spam). Most of these emails are "completely irrelevant to the recipient and are ignored". That's why, today, marketers need to use every component of an email campaign more than ever if they want to stand out from the crowd and increase open rates, including the often-overlooked pre-header text.
The pre-header text can increase open rates and boost engagement, so don't miss out on this low-hanging fruit.